Welcome to PurelyPlanting
Garden Design and Planting Specialists In  Brighton
I specialise in creating beautiful harmonious planting schemes for all gardens great and small. I am passionate about all styles of planting whether its for cottage gardens,contemporary gardens and classic style family gardens. Many of my clients love modern perennial planting known as 'drift planting' which is a very sustainable way to plant.
With my expertise and knowledge I can provide solutions for problematic gardens such as deep shade gardens, hot dry gardens,coastal gardens or even wet boggy gardens. Not only do I plant schemes for private homes, schools, hospitals and hotels I also work in large estates, rejuvenating borders that need an uplift or complete redesign.
I am, with my team, committed to keeping a healthy environment and I feel planting trees, shrubs and flowers is just a small step to help restore natures balance.If you would like a complete transformation of your garden I also offer a professional garden design and build service.
"Owen and Adrian transformed our slightly shabby courtyard into a beautiful space that makes us happy to look at. Owen's carpentry was excellent. He is a perfectionist, and really made sure that the finish was perfect. He treated the project like his own work of art. Right from the beginning Owen made the process easy. Making a design. Tailoring it to our specifications, and managing to combine all the things that we both wanted, even where they conflicted. He offered great advice. And he and Adrian were a delight to have around during the building process. Moreover the whole project was much quicker than we expected, and came in under budget. How often can one say that?"
Where would you like to go now?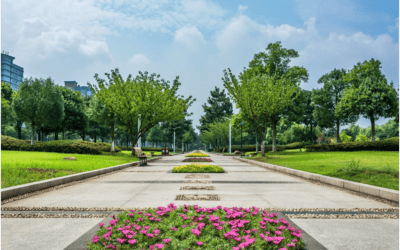 As the seasons change and the allure of the great outdoors beckons, there's no better time to embark on a journey of transforming your outdoor space through impeccable landscape garden design. Whether you have a sprawling backyard or a cosy balcony, the art of...
Contact us for a FREE consultation