Geometric Garden Design in Hove
With this particular front garden the driveway and paving was looking very tired and some of the shrubs were getting a bit on the large side. I was called in to help give the front more structure and link the garden with the house. The owner had already used me for a project in their last house so we already had a good working relationship.
After showing the client a few sketch plans we opted for a geometric design with plenty of room for planting and of course room to park their cars.
Designing for Functionality
The Driveway, path and garden
When designing a front garden one has to look at functionality, most people want some where to park their cars with a direct path to the front door as people tend to use the back gardens more often and therefore front gardens are generally low maintenance.
With this garden design in Hove I broke up the garden into three main areas, driveway, straight to the garage. Path, with a couple of gentle steps to the front door and planting areas. The garden is on a slope so with the design I managed with raised beds counteract this . The raised beds were brick built and with the garden pathway and drive I used natural sandstone paving and setts. With all of the steps I used a bull-nosed paver which is more elegant than a cut stone. Simple lighting was used in the stone to direct people from the gate to the front door and also a few spike lights in the planting beds to highlight a few areas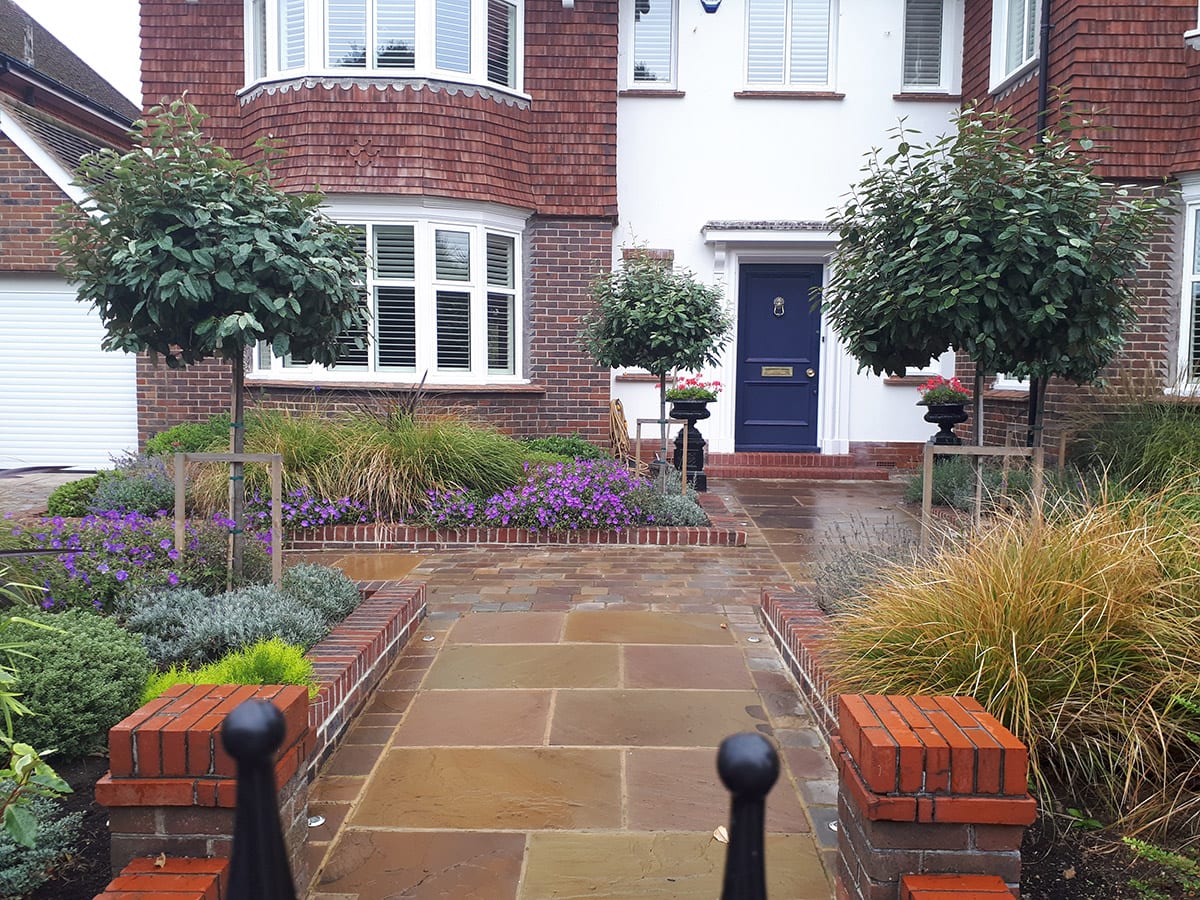 Lavender, sea hollies and verbenas
This house is very close to the sea and the wind whips up the road so I had to be mindful of this. The customer preferred that the planting was to be quite low maintenance with colour and lavender, which was a must.For this planting plan I introduced to the client some ornamental grasses which I thought would work well these would link well with the sea hollies and tall verbenas that don't mind the sea air. I also used Hebe raikenensis to provide green mounds that go especially well with the lavender. For height and structure I planted half standard Eleagnus ebingii which frames the path to the doorway.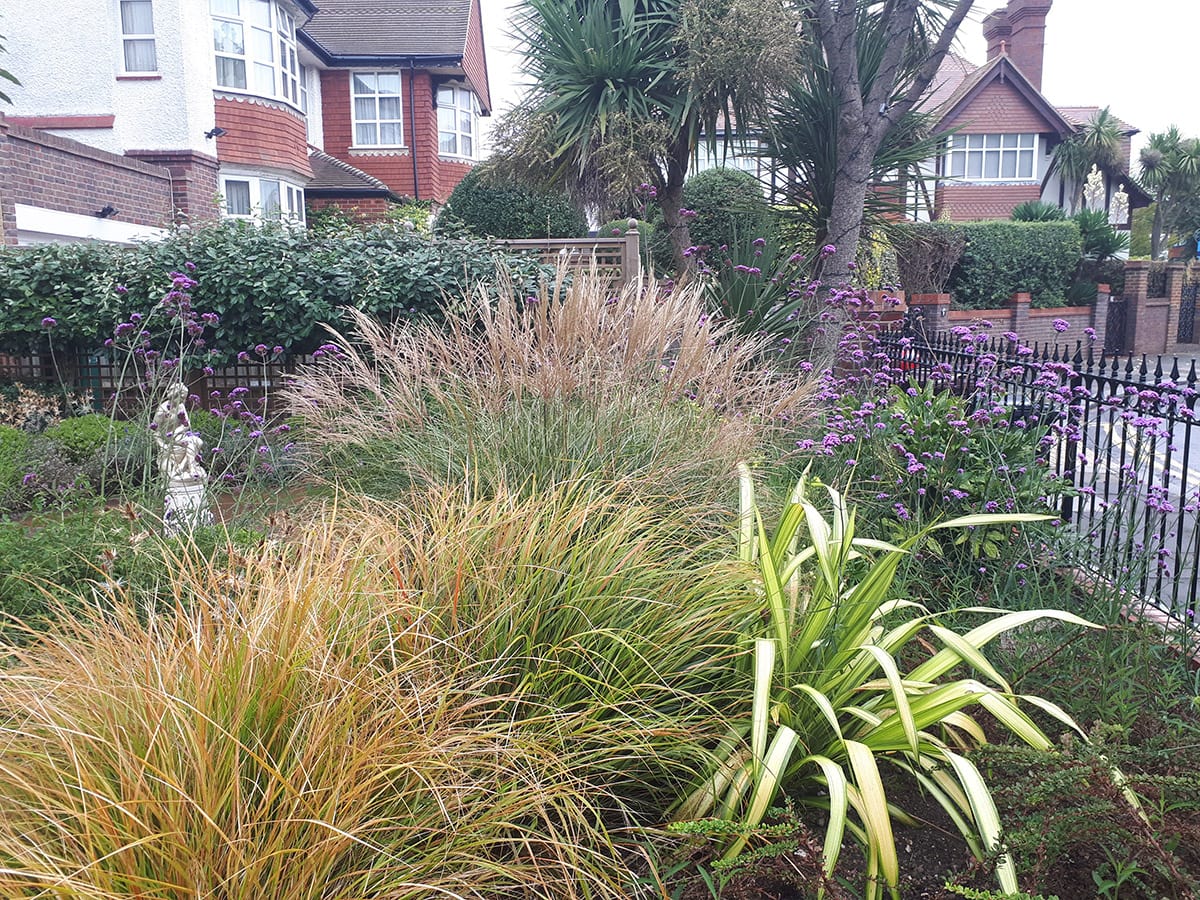 "Having used Owen before we knew we were in safe hands, from design to completion he always informed us of progress and as he is highly organized the build went very smoothly.
He totally transformed our ugly front garden to a very smart and rather beautiful one. I highly recommend Owen for any garden design project"
S Colasurdo
Take a look at other areas of our garden design portfolio by clicking the images below.
Where would you like to go now?
Contact us for a FREE consultation